Early this year, we relaunched our RISE Employability Sessions but unfortunately, due to the Covid-19 outbreak, the sessions were postponed.
In-light of this and to ensure our participants are job-ready when the lock-down ends, the intergenerational sessions will now be delivered online!
This includes:
– Information, advice and guidance for part-time work, placements and volunteering
– Career planning
– Covering letters and CVs
– Social Media advice: LinkedIn/Facebook etc
– Job Applications
– Interview techniques/mock interviews
If you are interested and would like to apply for this or any of our FREE sessions or workshops, please email erasmusplus@hawpproject.eu (UK ONLY)
Rise & Rise Strong Female Erasmus+ Activity & Free Professional Photo Shoot – Women's Day 2020
As part of the Erasmus+ project "Rise and Rise Strong Female – Development, Inclusion and Improvement the Quality of Life of Women", HAWP Project in collaboration with the Fashion Workspace and the London Graphics Agency ran the 2nd annual Women's Day activity.
The 2019 Women's Day photo shoot was a success and many of the participants expressed how they felt more confident and independent. Intergenerational appraisal was the key. Women talked about their mothers and the inspirational, strong figures they looked up to. They also discussed how women have had to adapt through the many changing societal attitudes, norms and prejudices, expressing that even though things in many countries had improved considerably, there was still much more to be done, to reach true equality.
2020
For the 2020 activity, many of the participants came from London and each had their views on women's rights in the UK, available support and the positive impact projects like these can.
The women came from different backgrounds, happy to share an experience, while having the spotlight on themselves.
Again, participants expressed the confidence gained and the empowerment they felt.

One participant commented: "Women should feel powerful no matter the size, what they are, and the colour. They should be who they are, be themselves and be whoever they want to be".
Further discussions took place on raising awareness of women's rights in today's society.
Another participant expressed: "It is crazy to think that in 2020, we still don't have equal pay and we are not equal citizens!"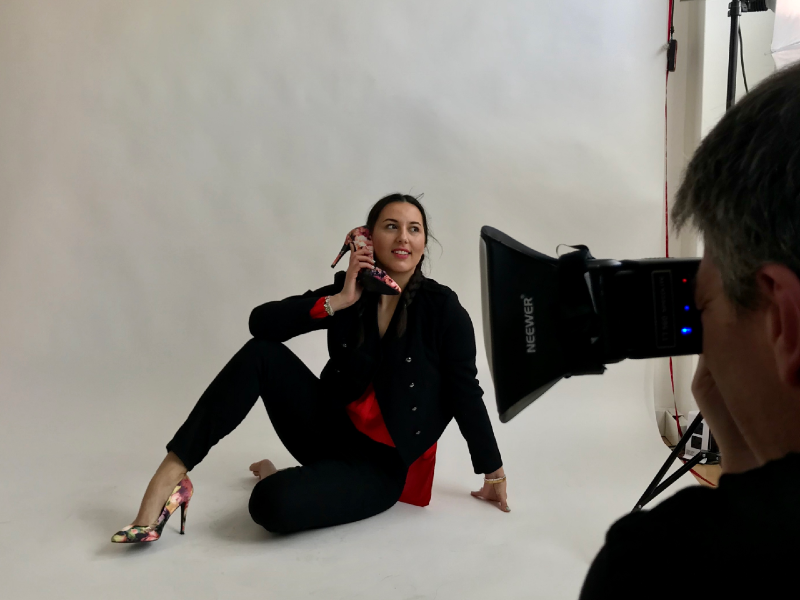 As well as a free professional photo shoot, the discussions contributed to breaking down stereotypes and promoting social inclusion. The cultural diversity from the activity helped to gather a broader view on the subject.
One participant from India explained that in her country "women are still struggling a lot". She mentioned that they have little knowledge about their rights and that they should "come out and speak up to have independence".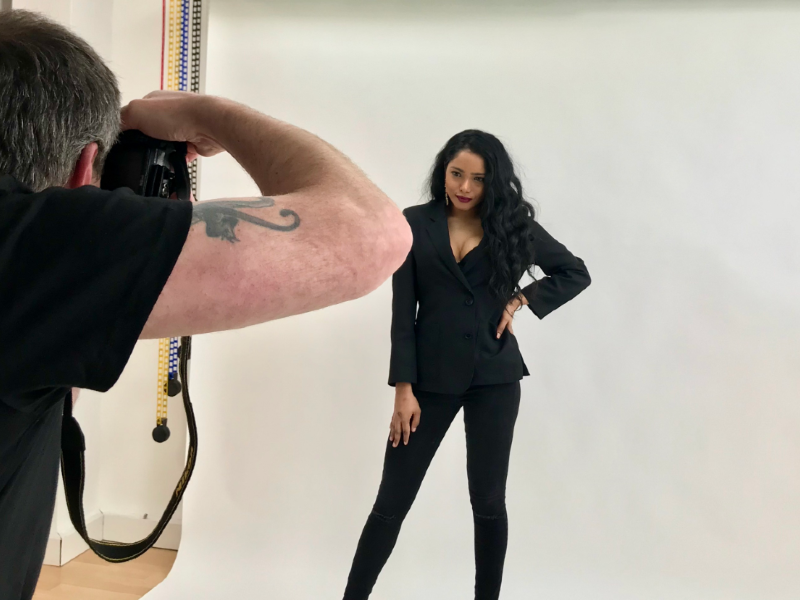 One of the participants, a freelance model, originally from Sri-Lanka was very happy with the session and said "anything that pushes women's rights is a very positive thing".

Participants showed great interest in the project "Rise and Rise Strong Female – Development, Inclusion and Improvement the Quality of Life of Women" and wished take part in future project activities, both in the UK and abroad.