Intergenerational Session – Discussion on Women's Rights, Equality & the Project (UK)
Intergenerational Training Session – First Aid Course in Conjunction with the British Red Cross
Hanta Associates ran their second Erasmus+ intergenerational training session for the project Rise & Rise Strong Female. The activity took place in South-East London on the 12th August 2019, in conjunction with the British Red Cross and Futureversity Youth Centre, Greenwich.

The session was on the topic of First Aid and learning essential life-saving skills.
The participants (teenagers/young women), were taught by professionally trained first aid instructors who went through a range of life-saving techniques, such as, CPR and the recovery positions.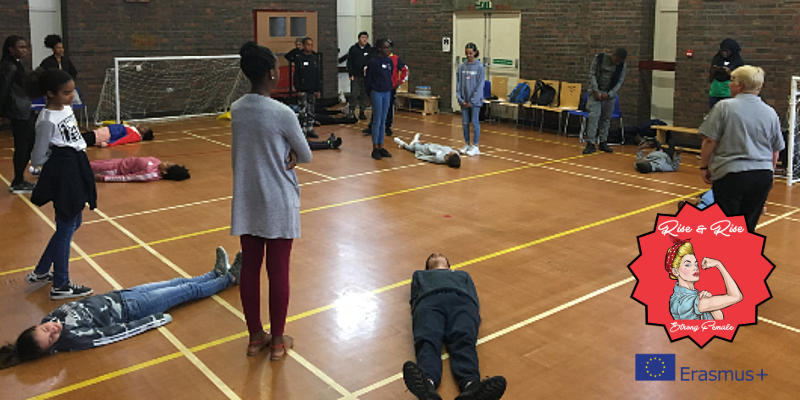 The participants watched videos and used sophisticated CPR dummies. They also discussed how they felt little people knew about first aid and about issues affecting their local area, like knife crime.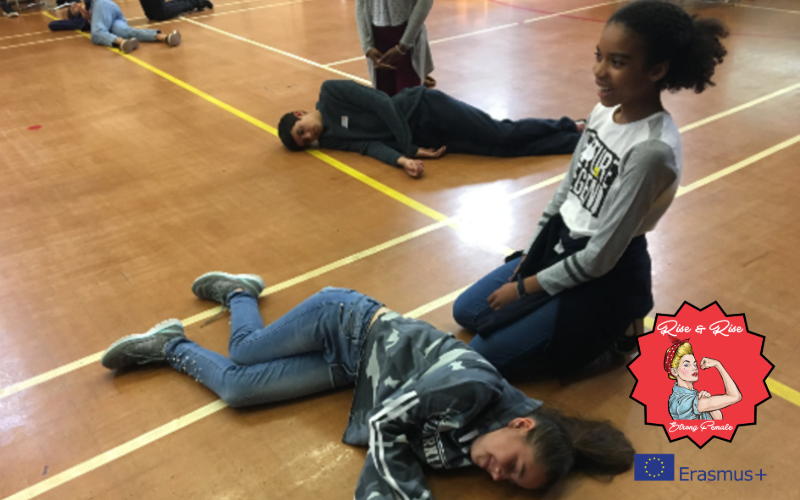 The group felt that the information provided in the sessions were easy to absorb and well presented and particularly enjoyed the teamwork and social aspect of the training.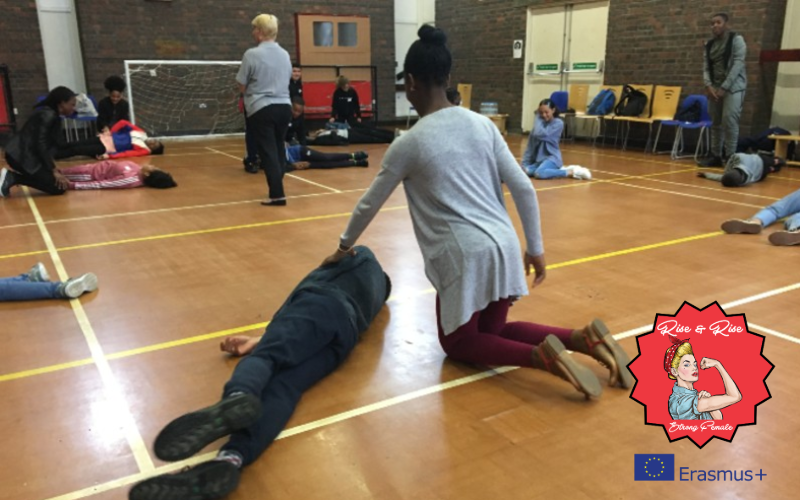 They enjoyed learning how to take care of other people and some described the session as "so engaging, also life changing". A majority felt they made new friends and were more encouraged to participate in future activities.
Through the knowledge obtained, the participants felt they had more skills now than they did, before the course.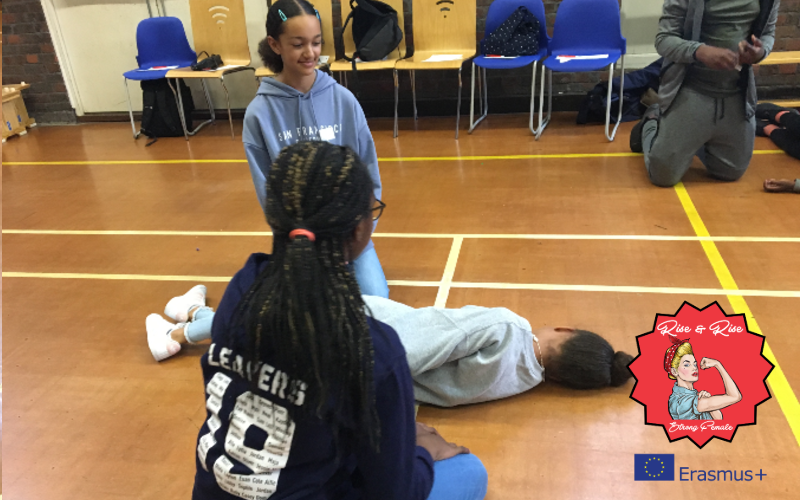 A big thank you to associated partners in this activity, The Red Cross and Futureversity and look forward to future sessions.
If you want to sign up for this or any of our free training course or mobilities, click here. Alternatively, you can email us on erasmusplus@hawpproject.eu.
Volunteers, stakeholders and trainers had a chance to know more about Rise Rise Strong Women Erasmus+ project -NAMOI
Talking about our ne project + creation and sharing of the brochures of our project to the public volunteers, members and youth -NAMOI
Working on providing training material for Intergenerational meetings –NAMOI
A moment … for women! 😍😍😍
RISE and RISE strong FEMALE…!
Therapeutic paintings😊
As part of the Erasmus+ project "Rise and Rise Strong Female – Development, Inclusion and Improvement the Quality of Life of Women", Hanta Associates Ltd in collaboration with the Fashion Workspace and the London Graphics Agency ran the 2nd annual Women's Day project activity.
For the first intergenerational period, we organized English,Turkish and Cooking courses for our participants.
In the context of our targets,we organized an ICT course for our female participants.
Rise and Rise Educational Session in Russia " The integration of NEET women in the RF: challenges and solutions as well ICT course' 'of the Erasmusplus# project Rise and Rise
Research about fundamental rghts, local organizations and contact person knowledge in women work in the society and ICT course
Local Training on autobiographical method in our train new Giovannas
https://www.novsu.ru/news/87129/?fbclid=IwAR28RQ0blM1-F2vIf6IZpM2p3Oyo0gJ6vMxwj7IzBeTeL7dpRqcGid49y7M
Training course, 3rd intergenerational sessions and ICT course
Training course Russia- Rise and Rise
Rise and Rise Strong Female articles NAMOI Russia
Your Story Can Change Lives – Erasmus+ Project Questionnaire
In those days of quarantine I involved some teenagers from 12-16 years old in a ICT course about videomaking and powerpoint. Those young guys are guest in a grouphome in which I work. They choosed some famous women who has inspired them with their job and activities and then they have realized a little presentation.
RISE #ErasmusPlus #EuroNet
A general seminar in the context of Erasmus days and surely the dissemination of our project.
One of our tasks was to make a broshure Basic good practice of training in NEET
https://cdn.fbsbx.com/v/t59.2708-21/98086355_912993705831019_4635157495008985088_n.pdf/Basic_Good_practice_of_training_in_NEET.pdf?_nc_cat=107&_nc_sid=0cab14&_nc_eui2=AeEFp2kFi93IaApwhUQiz3uPlJYP3r1_wwmUlg_evX_DCdk_buqwlfZNTrkuFBxiJ7k4nRzsv9d3_9ziZZKeffhg&_nc_ohc=q7PI5MofnZYAX-stWyg&_nc_ht=cdn.fbsbx.com&oh=2f9dc5250d97767b24eeeaa05fc1939e&oe=5EC742B8&dl=1
FREE Training Courses & Activities – Erasmus+
2nd Intergenerational Training Course – First Aid
We've begun to work for new training session.The women can apply for participating ICT course till 15th October.After that, we will select the suitable participants and then ICT course for Rise will begin.
This is the document in which each law is well explained. Thanks to Rocchina Sanchirico who had realized it.
https://cdn.fbsbx.com/v/t59.2708-21/98297388_250945369318502_177356173362593792_n.pdf/MEASURES_FOR_WOMEN.pdf?_nc_cat=111&_nc_sid=0cab14&_nc_eui2=AeEnKv83HLJbobww-k8IfUz6mWbyQO2vKyqZZvJA7a8rKgQKJwnwZixrcUpYyJHsJAYCVFbAiX0Rr_DpB0yxBUog&_nc_ohc=Zl_h9LS4OlYAX_nXh4G&_nc_ht=cdn.fbsbx.com&oh=c2bb4c4a5fecff5c1d74c5850cbc2697&oe=5EC70F86&dl=1
This infographic shows the most important laws approved in Italy in order to protect women and to guarantee an egualitarian treatment. Something important has been already done, but somenthing more must be done.
ErasmusPlus #RISE #EuroNet #KA2